Latest Article
Hazardous Waste Storage Buildings – Do You Need One?
Hazardous waste is any waste material that poses a hazard during storage, handling, or disposal. Containers that store this type of waste must be properly maintained, protected, and kept in […]
Read More
---
Hazmat Chemical Storage Industry News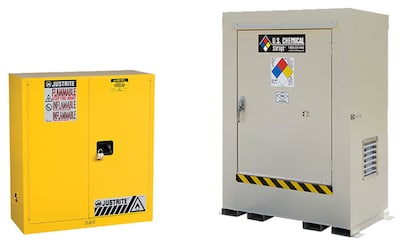 What's the Difference Between a Safety Cabinet and a Chemical Storage Building?
Failing to meet chemical storage regulations can carry large penalties. Learn the differences between chemical storage buildings and safety cabinets to avoid fines.
Read More