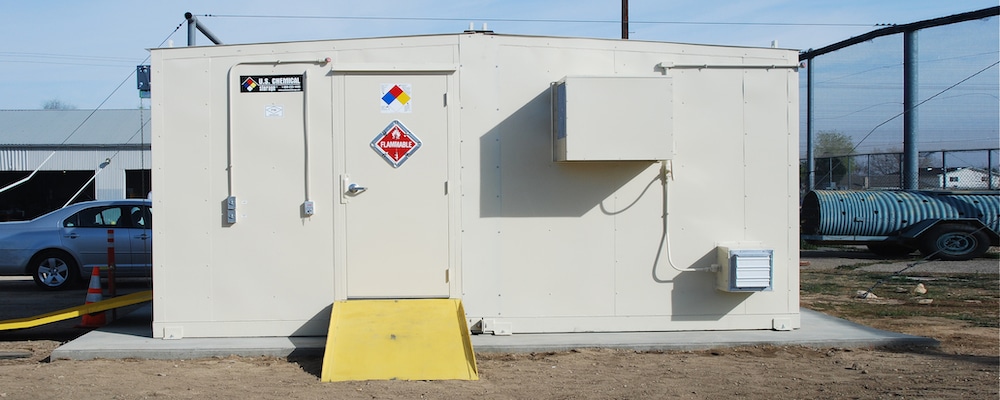 Quicklink to section:
Hazmat situations
and chemical-related accidents occur on industrial sites all over the country–in every state. Improper hazmat storage can create dangerous environments for personnel and the environment. Anyone who regularly stores, processes, and handles chemicals and hazardous materials should follow chemical storage regulations by using a safe, compliant, hazardous materials storage building. Chemical storage is a process that requires much consideration and careful planning in order to achieve safety and compliance. Because of the often-volatile nature of chemicals, there are regulations set in place by numerous agencies to protect the community, environment, and facility's personnel. Fully understanding federal, local and state chemical storage regulations requires a good deal of research. Oversights could result in fines down the line. When planning for chemical storage, remember to think about building permits, proper site location, final inspections, maintenance, and more throughout the process. In addition to the responsibility of knowing all applicable state and local laws and regulations, it is not possible to work through a single regulatory agency like the
EPA
. While EPA standards must be followed, there are necessary precautions from OSHA and NFPA to meet as well.
Customizable Chemical Storage Buildings for Every Type of Climate, in Every State
Inventory control
plays a huge factor in how volatile chemical storage is maintained. This can include a variety of handling and storing procedures, such as identification, segregation, ignition control, ventilation, and temperature control. Storing chemicals at their proper temperature will protect against fires and help them function as expected. High temperatures cause certain chemicals to become unstable or form vapors. For other chemicals, low temperatures can cause freezing or changes in its properties. Always consult the Safety Data Sheet (SDS) of all chemicals to understand their specific storage hazards and recommended temperatures.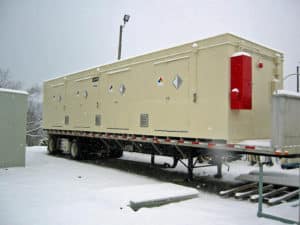 Within regions of the country where extreme heat is the normal, our team can meet
cooling system
requirements. In extremely frigid climates,
heating systems
are available to make sure your chemicals are stored compliantly. Temperature controlled combustible storage buildings are designed to store
hazardous materials
at specific temperature ranges. Temperature control accessories include air conditioners and refrigeration units, as well as heating components such as forced air or convection heaters. Explosion proof
accessories
may be necessary for certain types of chemical classes. U.S. Chemical Storage's prefabricated chemical storage buildings can be installed across the country, in all different types of climates. Our buildings feature weather-resistant construction and can withstand a minimum snow load of 40 pounds per square foot. Buildings can also be rated for seismic zones to meet seismic requirements as needed. U.S. Chemical Storage's
2-hour fire-rated FireLoc™
and
4-hour fire-rated SuperLoc™
flammable liquid storage buildings feature an innovative wall-design that can handle a wind load of at least 120 m.p.h. per ASCE-7-10.
Different Types of Chemical Storage Buildings that Meet State Regulations
Your hazmat storage building should be designed to address hazards associated with your chemical material. Our fully customizable buildings make it easy for you. Our wide array of accessories are designed to be compliant with the highest safety standards to maintain your hazmat storage security and create a safe storage environment. See below for common hazmat storage building applications.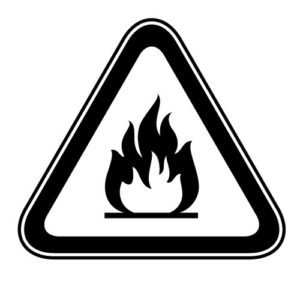 Storage for Flammable Chemicals
Segregate flammable materials from oxidizers and other incompatible materials to avoid dangerous chemical reactions. Depending on the location of the storage building,
fire-rated construction
may be required for increased protection. Proper signage can alert personnel and visitors of the fire hazard. Keep sources of ignition away from your flammable storage.
Learn More about Fire-Rated Storage Buildings for Flammable Chemicals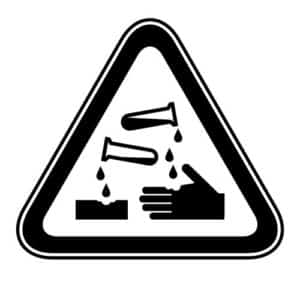 Storage for Corrosive Chemicals
Corrosives are classified as either caustic or acidic materials that can burn or destroy human tissue and metal structures. Corrosive storage buildings can be designed to compliantly store corrosive materials, while keeping personnel safe. If the corrosive produces toxic or corrosive fumes,
mechanical ventilation
can reduce the amount of vapors present within the building. This allows workers to access fresh air and move around the space without the risk of inhaling dangerous vapors. Some corrosive chemicals may require
climate-controlled options
to maintain a specific temperature range. In case of a chemical splash, personal safety accessories such as
eyewash and shower stations
should allow personnel to quickly rinse hazardous materials from the skin, eyes and face.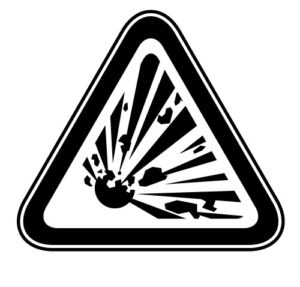 Storage for Chemicals with Deflagration Hazards
Generally, the buildup of vapors from Class IA and IB Flammables are at risk for explosions. Customize hazmat storage buildings with deflagration prevention systems (ex: NFPA 69) or
explosion relief construction
to reduce these dangers. The explosion relief panels will vent and release heat and pressure outside if internal building pressure rises above 20 psf.
Learn More about Explosion Relief Panels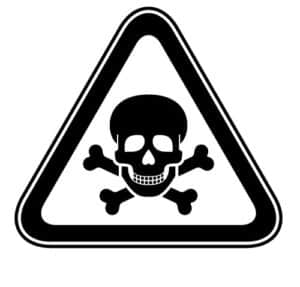 Storage for Pesticides
Pesticide storage
should adhere to federal, state, and local regulations for total safety. Non-compliant storage may result in heavy fines. Preventing pesticides from entering water sources, including groundwater, is essential for the health of the wildlife and community. Our pesticide storage buildings feature continuously welded,
leak-tested sumps for spill containment
. All buildings are customizable and designed to house small or large quantities of pesticides.
Customized Chemical Storage that Meets State Codes
Flammables and non-flammable chemicals have different chemical storage regulations, and there are standards to prevent dangerous chemical reactions. But for many, navigating the rules and codes to ensure compliant storage is daunting. That's where the experts at U.S. Chemical Storage come in. Our dedicated and experienced engineers are devoted to helping you design a chemical storage building that suits your needs while maintaining the safest environment for your personnel. We also focus on compliance, so you can rest assured that your new chemical storage building meets federal, state, and local safety standards for any hazardous materials. Our buildings are engineered to your specifications, allowing you to maintain your hazardous chemicals with the highest safety standards. We provide both fire rated and non-fire rated chemical storage buildings as well as pre-engineered storage lockers. In addition to custom construction, we offer
accessories
that reduce the risk of fires and improve your chemical storage processes. Optional accessories such as shelving, racks, and ramps can facilitate the chemical handling process while fire suppression systems provide additional protection against fire hazards. No matter your requirements, our chemical storage rooms can be customized to suit your needs Have a short-term project that requires compliant chemical storage? We have a convenient, affordable solution for storing chemicals on a temporary basis – check out our hazmat rental building options. Already have an idea of what you're looking for in your chemical storage building? Check out our innovative
chemical storage building configurator
to start designing your perfect storage solution.
Configure Your Storage Building
Contact U.S. Chemical Storage and Meet State Chemical Storage Regulations
When storing chemicals, it's important to use the safest and most dependable chemical storage buildings there are. U.S. Chemical Storage offers many different options of lockers, buildings, and accessories to fit your needs. Our experienced engineers work with you throughout the process, from design to delivery and help ensure the safety and integrity of our products while working to minimize costs to you.
Contact us today for a free quote
.