U.S. Chemical Storage specializes in code-compliant chemical storage buildings customized for government entities and unique military mission-critical requirements. We engineer both fire-rated and non fire-rated chemical storage buildings to protect against injuries or the loss of mission-critical equipment. Our team designs custom, prefabricated military chemical storage buildings to meet NFPA, EPA, and OSHA requirements so that your troops can always be prepared.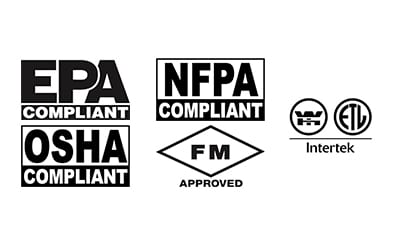 Chemical Storage
Lithium Battery Charging or Storage
Drop Over Equipment Buildings
Explosive Magazines
Modular Buildings
At U.S. Chemical Storage, we understand that many government and military storage applications
require more than a simple ISO container
. Our team has the expertise and resources to provide a Nationally Recognized Testing Lab (NRTL) solution. Our line of prefabricated storage solutions can be customized to meet your specific usage needs, and our experts understand what it takes to remain compliant when storing chemicals, flammables and combustibles, and explosive components.
ATF 27 CFR, Part 555.208
DoD 5100