Latest Article
Gas Cylinder Storage Buildings – Guidelines for Safe Storage
Gas cylinder storage techniques demonstrated by U.S. Chemical Storage show how to keep compressed gases safe, secure and 100% compliant.
Read More
---
Hazmat Chemical Storage Industry News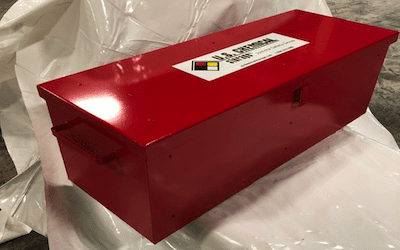 Explosive Storage: How Do Different Classes of Explosives Affect Storage Requirements?
Learn about the ATF's rules regarding explosive storage requirements and how explosive storage magazines should be crafted to effectively reduce the chance of injury.
Read More