SUGAR STORAGE SAFETY
At certain times of the year, candy is part of our seasonal celebrations. Think of Valentine's Day, Easter, or Christmas without candy. A specific candy will often take us back to fond memories with just a taste. And that taste would be nothing without sugar. Safe storage of sugar is vital to achieving the adequate production necessary while keeping employees and the environment safe. 
SUGAR DANGERS 
Sugar is flammable. In April 2022, a fire broke out from a turbine explosion at a
sugar facility
in Scottsbluff, Nebraska. Swift response and safety pr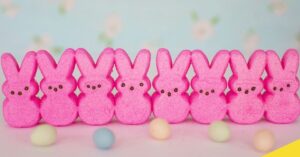 otocols resulted in no injuries. This story illustrates how important it is that sugar production facilities be mindful of dust and its proximity to spark or flame. 
Sugar in its final form will burn similarly to alcohol, with a bluish flame that is low intensity and relatively low heat release. Storage of this will be unique because any sprinkler or alarm system must sense fire at a lower temperature with flames that likely wouldn't reach the ceiling.
If combustibles such as paper, wood, or cardboard are present, the fire will have completely different properties, with high intensity and heat. When that happens, it also becomes molten sugar, which can cause dangerous burns or ooze to even more combustibles to fuel the fire. 
Lastly, sugar is a valuable commodity and should be secured carefully in a secure structure to prevent theft, an often overlooked fact to consider.
BUILDING CONSIDERATIONS FOR SUGAR STORAGE
Storage buildings constructed of steel as a non-combustible material and doors should be large enough for firefighters to access the interior adequately. Traditional water sprinkler systems work very well with sugar, as it reduces the sugar volume and smothers dust. Proper ventilation and temperature control will keep heat from rising and dust build-up. Utilize explosion-proof controls on any mechanical features inside. Storage buildings should be separate from production areas, bagging operations, and occupancy buildings. 
BAGGED STORAGE OF SUGAR
If bagged, the sugar will have combustible material present, so some of the features to consider in the engineering phase of your U.S. Chemical Storage building. Know your commodity class (Class II or Class III) to add additional features and understand the storage configuration. 
BIN STORAGE OF SUGAR
If stored in bins, dust is a serious concern. Design should include explosion relief panels and intrinsically safe controls. An explosion vent tube may be recommended to vent any explosion in a more safe direction. Dividers or rooms can be designed within the building to keep an explosion from starting a chain reaction. Depending on the construction of the bins, consider an automatic sprinkler system or fire suppression system. 
Let U.S. Chemical Storage Design A Sweet Storage Building for You
While sugar is an integral part of many holiday sweets, it must be handled with proper protocols throughout the entire manufacturing process. U.S. Chemical Storage can help with the storage of sugar to keep the risks low and the response to fire or combustion quick. Let us help you design the right solution for your sugar storage needs, which is also a reason to celebrate. Contact us today. 
References