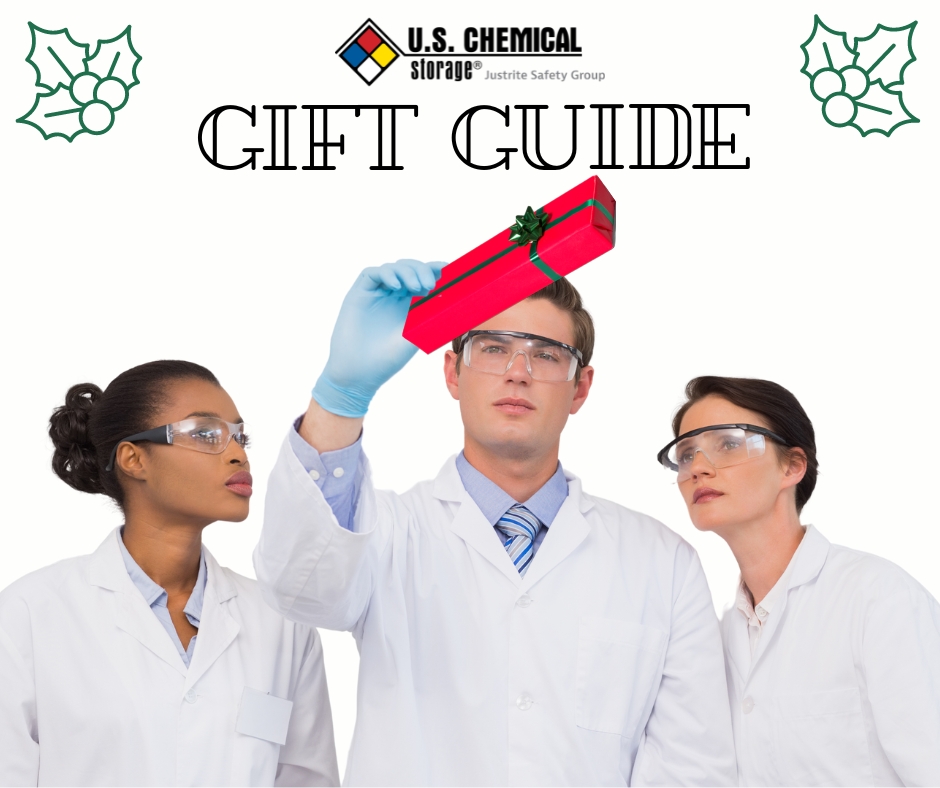 If you are an engineer, EHS manager, architect, or chemist, you know how hard you are to buy for. This light-hearted 2022 holiday gift guide is to help anyone out there struggling for a gift for the special specialist…or a little something for yourself!

1. The "Questioneers"  books
– This series of books for kindergarten – 2nd graders introduces concepts like the scientific method, structural

concepts, and innovative design to show how fantasy can become reality.
2. 101 Engineer Jokes mug
– Ain't no bad joke like a dad joke, and this mug collects 101 jokes about engineering on the mug itself. They're not all winners, but at least one is bound to cause a coffee spit take.
3. Architect Model mug
– Lest you think architects escape bad pun mugs, this one recalls the late nights in the studio or as a young intern.
4. OttLite Revive Desk Lamp
– This lamp mimics the sun's spectral output and doesn't look like your typical Ott Lamp. Fully articulated and adjustable with added features like touch controls and a USB charging port.
5. Sugru model glue
– a moldable permanent clay that can fix a myriad number of things around the house, office, worksite, and more.
6. Rite in the Rain all-weather spiral notebook
– it does what it says. In the rain, in your car, in the shower,…wherever inspiration strikes, you're ready to take note. Don't forget the
Rite in the Rain mechanical pencil
– after all, you have to write with something, too!
7. Lucky Straps camera straps
– Beautifully simple, but expertly crafted. For the camera lover in your life, this understated gift speaks volumes.
8. Neiman Marcus Glasses Frame Chain
– For the more elegant, this necklace keeps your readers – or safety glasses – close at hand with style.
9. Merkury Innovations LED ring light
– When you wear glasses, a normal ring light can make you look like a cartoon. With this design, you can position the light up and angle to avoid reflection in your lenses.
10. Rotring 600 .7mm mechanical pencil
– there are pencils, and then there are Rotring pencils. This one is a beauty, and the .7mm thicker lead feels appropriate for the weight of the metal body.
11. Aitsite 18-in-1 snowflake multi-tool
– for a little gift with lots of uses, this gadget can help you in a pinch and look great on a keychain, too!
12. BUMB electronics organizer
– we all have too many cords, chargers, cards, and drives. This organizer has enough pockets, bungees, and zippers to keep it all within reach when you need it.