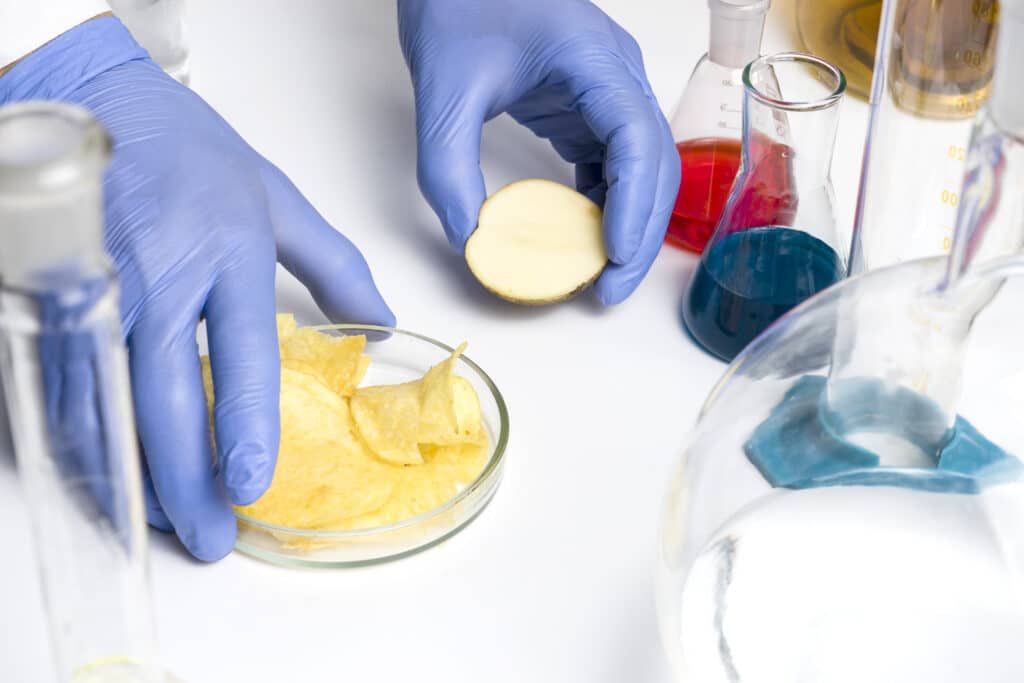 What are Flavoring Chemicals?
Much of the food enjoyed in today's world contains some type of flavoring chemicals. Flavorings can be either natural or man-made substances. Flavoring chemicals can also be formed from mixtures into chemical compounds to achieve hundreds of flavors. These mixtures provide fragrance and taste perception for specific flavors for foods and liquids. But, since many flavoring chemicals are volatile and/or hazardous, care must be taken when processing and storing flavoring chemicals.
Storing Flavoring Chemicals
Flammable and combustible flavorings should be stored in safe chemical storage buildings equipped with fire suppression, mechanical ventilation and spill containment. Heating and cooling can be included to keep your flavorings at optimal temperatures. Shelving and tote/pallet racks can be used to organize your flavorings for easy access.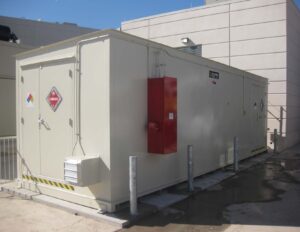 Do not store incompatible flavoring chemical inside the same room. Utilize solid fire-rated or non-fire rated partition walls to separate incompatible substances, to create a safe storage atmosphere.
Common Flavoring Chemicals and Storage Tips
The biggest health hazard from flavorings is inhalation from solid and liquid flavoring chemicals that have evaporated into the air. These chemicals can also be easily inhaled in the form of a powder through production processes. Look at some common flavoring chemicals below to learn about safe storage practices when dealing with flavoring chemicals.
Diacetyl is a common flavoring chemical used in butter flavoring, dairy flavors, and brown flavors (caramel and butterscotch). It also occurs in some foods naturally, such as during the fermentation process when brewing certain types of beer. Diacetyl is one of the most common air contaminants found in microwave popcorn. It is known for causing respiratory issues including lung disease and bronchiolitis obliterans, a.k.a. "popcorn lung."
OSHA recommends storing diacetyl in cooler temperatures. Use temperature controls to maintain a consistent temperature range.
Acetophenone is a colorless, viscous liquid used for industrial purposes as a by-product of the oxidation of ethylbenzene. It is commonly used as a flavoring agent for fruit flavored products. Because it reacts with strong acids and bases, storing with reactants may cause it to explode.
When storing flammable inventory such as acetophenone in a chemical storage building, make sure its construction allows for Class 1A Flammable Chemical Storage and/or mixing of Class 1B Flammable Chemicals. Keep acetophenone in tightly closed containers within a cool and well-ventilated storage building, away from open flames, sparks, and static discharge.
Phosphoric acid is a clear, colorless, and odorless liquid. It will not burn, although it can form very hazardous decomposition products. Since the acid is corrosive, contact with metals can increase flammable hydrogen gas. As a food additive, it commonly provides a sour or tangy taste to soft drinks and other foods that include sugary syrups.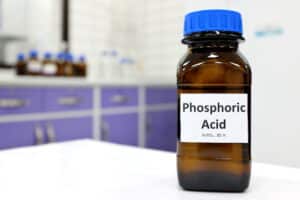 Store phosphoric acid in a cool, dry and well-ventilated chemical storage building. Place containers away from direct heat and ignition sources including sunlight. Racks or shelving should contain corrosive chemical resistance. All chemical storage buildings must be properly labeled to notify employees, workers and personnel of the type of chemicals being stored. Inspect containers for any dents, cracks, leaks or spills. Vacuum relief venting and pressure relief may be necessary for safe storage. Do not handle swollen drums.
Acetic acid is highly combustible. The colorless, liquid chemical is commonly used as a sour food agent in vinegar, salad dressings, ketchup and other condiments. As a preservative, it helps limits bacteria growth on food. Store in cool, well-ventilated storage buildings away from incompatible materials like oxidizing acids and corrosive bases.
Contact Us for Chemical Storage Building Options
Protect your valuable flavorings by using a compliant and safe flammable storage building. Please contact U.S. Chemical Storage for a complimentary compliant storage consultation.
References:
CDC. National Institute for Occupational Safety and Health (NIOSH). Flavorings-Related Lung Disease
Occupational Exposure to Flavoring Substances: Health Effects and Hazard Control. Safety and Health Information Bulletin