Latest Article
The Importance of Spill Containment Sumps in Chemical Storage Buildings
Chemical storage buildings require liquid-tight containment sumps to keep chemical spills from reaching the environment.
Read More
Chemical Storage Articles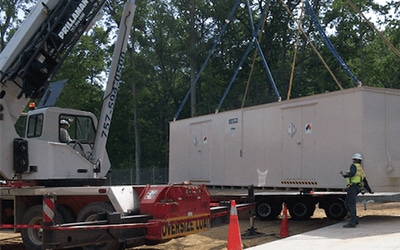 Maximize Chemical Storage Building Space with Modular Construction
When more square footage is needed for chemical storage in a small footprint area, use modular storage buildings. Multi-piece designs available. Shipped in multiple pieces and installed on site.
Read More