A Growing Flavoring Company Needs Chemical Storage Updates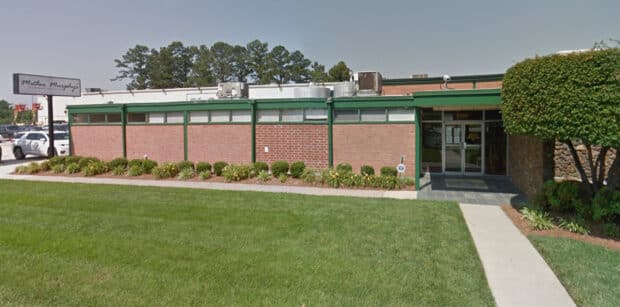 Mother Murphy's Laboratories is a flavor chemistry company established in 1946 specializing in the creative blending of various food-approved chemicals, botanical oils, and extracts to create flavors for food and beverage products. This science often involves recreating and enhancing the chemicals naturally present in foods to assist in making a stable and consistent product. They host more than 60,000 flavors in their portfolio. Various chemicals may be used to create these flavors – and several are flammable when stored in bulk.
Due to their success, Mother Murphy's moved into a new distribution center and manufacturing area. With the nature of their business, they always have a large volume of Class 1B flammable liquids on hand. At the previous facility, they were allowed to store flammable liquids in an area not within the most current code compliance for flammable storage because the area was "grandfathered in." However, that all changed upon their move.
Why is Grandfathered Code a Concern?
Grandfathered code occurs when existing buildings are permitted to continue without updates if the code was created after the building was created. This is not an unusual occurrence in companies with a long history that have served their industry for many decades.
However, upon moving into a new facility or expanding/renovating an operation, the facility must fully comply with the current code. Since the code was not utilized previously, new requirements may catch plant engineers or managers off guard. It's essential to consider updated compliance regulations when facility updates occur.
A "plug and play" pre-fabricated chemical building like a U.S. Chemical Storage building that is fully code-compliant and approved can eliminate additional stress while preparing a new location.
How US Chemical Storage Was Able To Help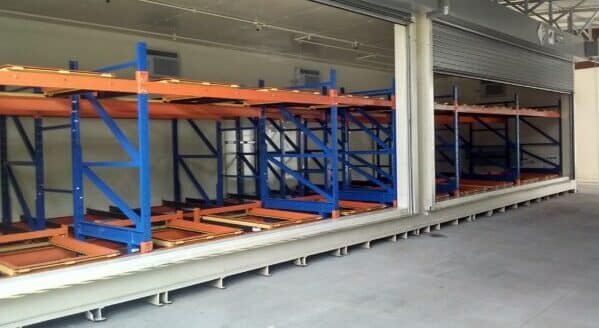 U.S. Chemical Storage provided two 4-hour fire-rated buildings in a sheltered outside area that expanded Mother Murphy's storage easily. Each building featured push-back racking on two levels with full-access roll-up doors to optimize their tote and pallet storage.
It was an efficient way to optimize their space utilization without specialized forklift equipment. Additional features included temperature control, ventilation, and fire suppression. The addition of these two buildings instantly brought Mother Murphy's Laboratory location to full compliance with all current state and local codes and will continue to do so for decades to come.
Why Does Mother Murphy's Need Fire-Rated Buildings?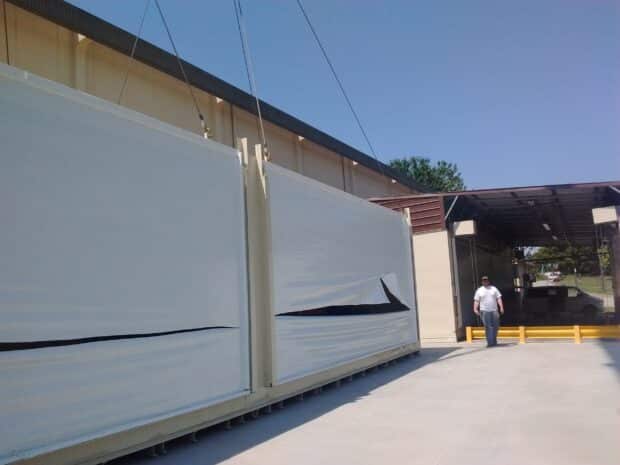 Companies are storing chemicals and other materials under one code, which is then 'grandfathered' as codes continue to change an evolve. If "grandfathered" code didn't exist, companies would have to constantly update their facilities at a tremendous expense.
This "grandfathered" code saves companies production time and money. However, when they renovate their facility or move to a new one, the company must conform to current codes. To prevent work stoppages or fines, a prefabricated, code compliant chemical storage building keeps them up to code and their facilities safe.
U.S Chemical Storage buildings are even capable of traveling with you. Chemical storage buildings can be moved to new locations on your property or to a new facility if you ever need to expand or relocate.
Discover more U.S Chemical Storage case studies here. Interested in learning how U.S Chemical Storage can assist you? Contact one of our experienced engineers today to learn more about our industry-leading chemical storage buildings, fire-rated lockers, and more.