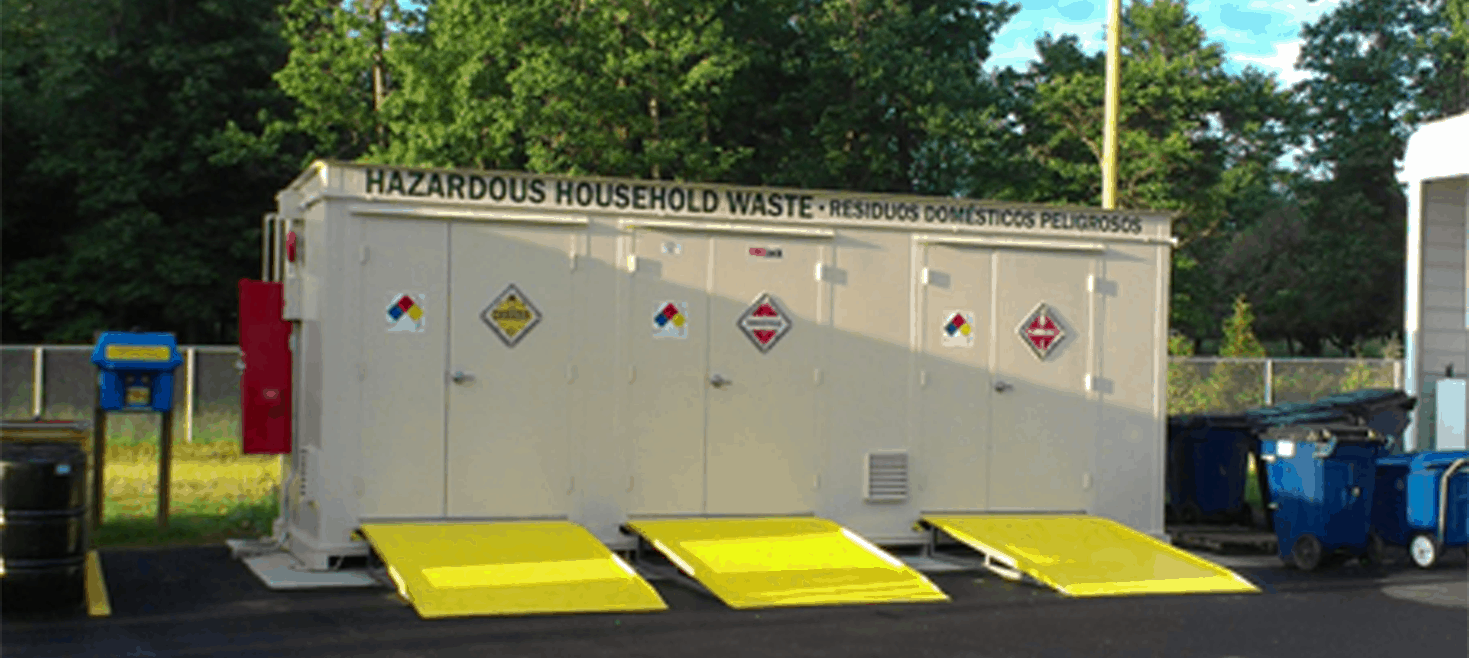 Multi-room Storage
U.S. Chemical Storage was contracted to design a 3-room Household Hazardous Waste Storage Building for Highlands County in Sebring, FL. This building provided segregated storage for incompatible materials such as flammables, corrosives and poisons. Each room included shelving, exhaust fans, interior lights and a self-contained dry chemical fire suppression system that protected each room. After manufacturing was complete, U.S. Chemical Storage coordinated the delivery and installation of this building.
Advantage
Many counties can benefit from a permanent HHW building to provide compliant storage of hazardous wastes found around the homes of residents. The community members bring their aerosols, car batteries, pesticides and other items that are dangerous to the environment for storage until a predetermined pick up date by a licensed contractor. These buildings can be modified with components such as fire suppression, gas detection and other safety focused items.
"I am writing to thank you again for the professionalism, courtesy and promptness which you demonstrated during the purchase process of the new hazardous waste storage building. You filled in all the gaps to make sure that the County's investment was delivered safely and in a timely manner.
Deadlines were a key element to make sure that Highlands County successfully received the reimbursements. You graciously worked directly with the subcontractors to ensure timely preparation of the site which was exactly to specifications.
Finally, your availability by office and cell phone (even while you were on leave) speaks volumes of your commitment to U.S. Chemical Storages' customer service. It has been a pleasure working with you and your company."
— Christy C. Reed, Program Manager
Read other case studies or contact one of our experienced engineers today to learn more about our industry leading chemical storage buildings.